Case Studies workshop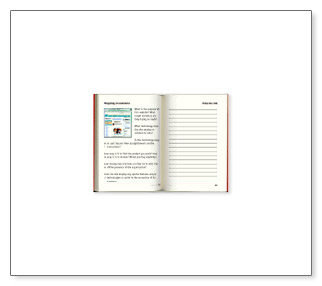 My professional status: independent web designer/developer
Client: Modus Seminars
Dates: April - December 2000
Brief: to develop and teach a new half-day training workshop that used case study websites as a tool for exploring good web design. The workshop was aimed at marketing and communications managers, and partnered the Web Design Management seminar.
My responsibilities included:
Creation of all-new content, which explored good web design through the interactive exploration of a number of case study websites from around the world. It was aimed at employees responsible for their company's website development
Development and authoring (in PageMaker) of the workbook which would be used during the workshop and kept as a reference
Development and authoring (in Freehand) of the PDF slide presentation accompanying the workshop
Setting up and organising the seminar in each location
Teaching the seminar
Follow-up work.
I worked on this project with Ben McFadgen, partner in our company, SpaceCraft. The creation of a new workshop allowed us to expand the scope of the original seminar and to develop the design management process through an appreciation of good website design.
Classes were generally smaller for the afternoon workshop, and it was more interactive than the morning seminar on Web Design Management, which I really enjoyed. I'm a firm believer that many people learn best from doing, as well as watching, reading and listening.
In July 2000 I was asked to adapt our existing Web Design Management and Case Studies seminars and teach them in Sydney and Melbourne for 60 members of the same company, TMP Worldwide - an organisation moving from print recruitment advertising into web-based recruitment.
The additional work included:
Adapting both seminars to the specific needs of TMP Worldwide
Rewriting both booklets and both sets of seminar slideshows.
This job came about because two employees of TMP attended my very first seminar in Melbourne. They recommended it to their Sydney representative, who then attended - and convinced his boss to pay for 60 more employees to attend the tailor-made series a month later.
Other tutoring work for Modus